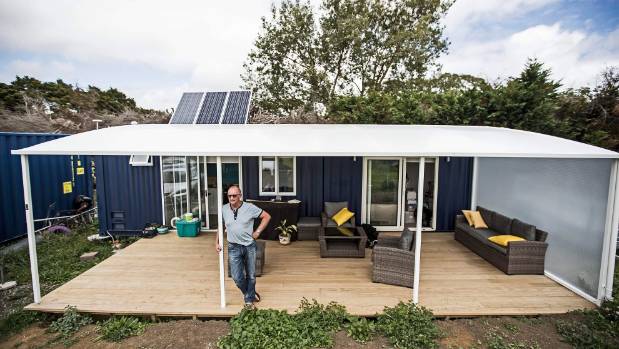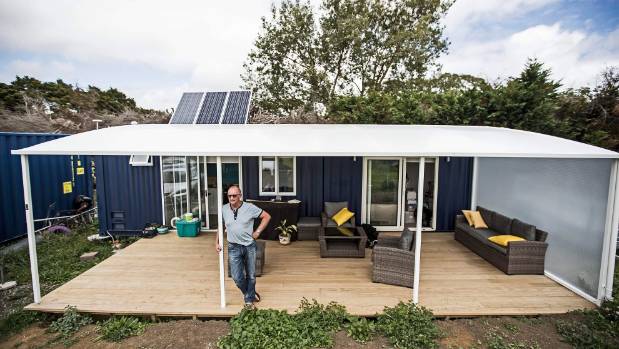 Downsizing has never been easier – just ask a retiree John Adams, who decided to sell his house and leave his job to live debt free in a 20ft shipping container on a block of land in South Auckland. After his wife passed away, he started to consider his options – having a mortgage and job, which wouldn't let him help friends, travel or volunteer; but couldn't see many other choices. Living a different lifestyle in a less expensive house was the main goal, and John eventually came across the shipping container trend.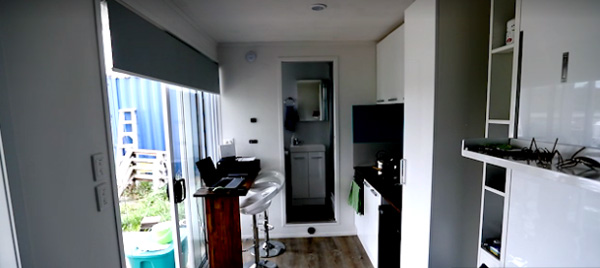 The container he bought was made and ready to go, and sits on a friend's block of land on four piles. The deck and canopy are removable if needed, but add to the living spaces for John. The container has a mini kitchen and island bench which doubles as a work space, with separate bathroom and living area – and a double bed comes down at night.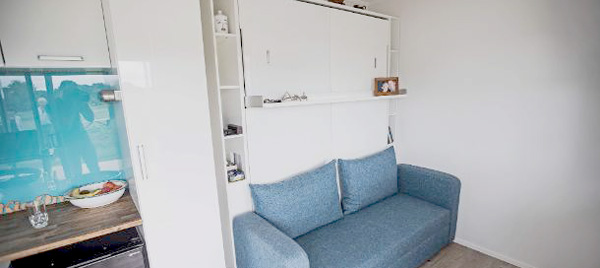 John has put a lot of memorabilia in storage – which has enabled him to simplify his life and help live the minimalistic approach. The container doesn't have a water bill, as it has a greywater filtration system and composting toilet; or a power bill, as it is powered by solar panels on the roof, and a backup generator – so it empowers John to live debt-free.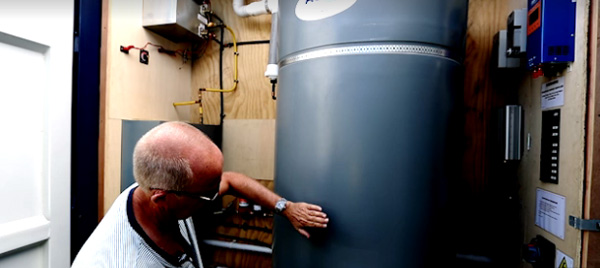 And John's thoughts on the tiny house movement sweeping the nation? He wisely points out that "…There is more to it than the cost per square metre. It's about the lifestyle, individual responsibility and leaving a small footprint."
This kind off grid living is perfectly suited to John's lifestyle and the benefit of not having to pay for the standard bills like water or rates saves an ideal amount of money for a retiree. Why not consider a shipping container home for your retirement?