Kaitaia New Zealand is the last major town before you come to the top of NZ. Kaitaia was established from the timber and kauri gum industries and port facilities, along with the fertile agricultural land. Today most of New Zealand's avocados come out of Kaitaia; it also has the most northern vineyards.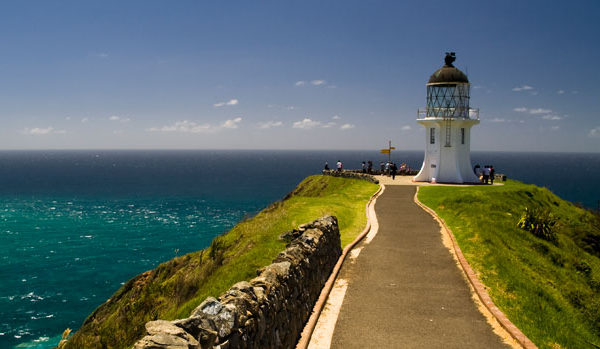 There are many wonderful outdoor activities you can enjoy here.
Golfing
Horse treks
Quad bike rides
Surfing
Kayaking
Kitesurfing
Flying
Diving
Game fishing
Wine tasting at the vineyards
Regional museum where you can learn about gum digging and Maori history
Maori cultural centre where you will get a chance to try both weaving and carving
4Wheel Drive tours of the gum fields
Arts & craft venues
There are so many things to do that you can easily mix up the physical activities with visits to the museum, cultural centre, and arts and crafts venues. There truly is something for everyone here in Kaitaia.
Kaitaia New Zealand shipping containers
There are many uses for the Kaitaia New Zealand shipping containers. They range from;
Shipping
Homes
Garages
Shop fronts
Swimming pools
Sheds
Offices
Shelters –there are 3 main types of shelter; commercial, domestic, and hard top
Before the shipping containers can be used for any of those options, it first must be recycled and modifications made to it in order to serve the purpose.
Shipping container modifications
To start with these containers are sandblasted and painted with special paint, inside and out. From that point, you can then add on accessories such as;
Doors
Windows
Insulation
Plumbing
Electrical
Air ventilation
Custom paint
Signs
Ramps
Lockboxes
What needs to be done prior to arrival of shipping container
Before the shipping container arrives with its modifications done, you need to have a foundation ready to set it on. The foundation can be; concrete slab, concrete footings, or wood beams.  Which one should be used will depend on your soil type and climate.
Do not forget about insurance for during shipping as well as after moving in.
What are some advantages of shipping container use?
There are many advantages to using shipping containers for various uses.
The top four advantages are;
Eco-friendly –recycling the containers is better for the environment.
Space saving –with containers you can stack them to add more room.
Multipurpose –the containers can be refurbished to meet many different purposes from home to commercial accommodations, swimming pools, and more.
Cost effective –while they are not cheap, they have low maintenance and are better at deterring break-ins when used in accommodations such as businesses, homes, shelters, and storage.
Kaitaia New Zealand has plenty to offer to its residents and visitors, as well as a good industry when it comes to refurbishing shipping containers.