New Plymouth New Zealand is located on the western coast of the North Island.
Named for the English city of Plymouth which is where the first immigrants migrated from, it is the center for the area's economic activities.
The resources of New Plymouth include Dairy farming, Oil, Natural gas & Petrochemical exploration and production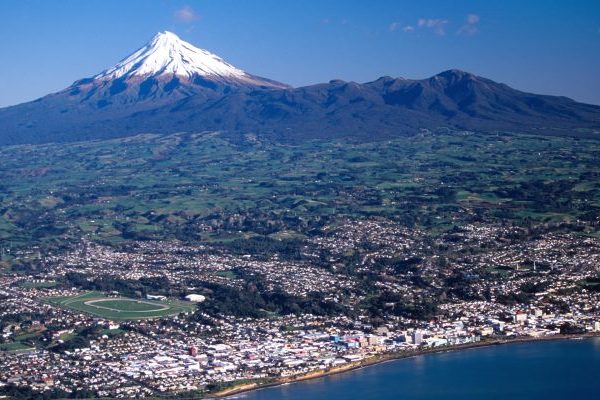 These resources are the main economy of New Plymouth but it also has:
Botanical gardens
Coastal walkways
Cycling and hiking
Tours
Golfing
Markets
Arts and cultural heritage
Concerts
Theaters
Festivals
Fairs
Expos
Restaurants and bars
Transportation of good and people are done by railway, road, and Moturoa wharf. There are also public bus routes for residents and visitors.
Moturoa wharf has 3 berths and generally handles bulk dry goods.  The Moturoa berth 1 has been made into bunkering facilities in order to service offshore oil and gas production operations.
Specialized shipping container services
Specialise container services, provides a wide range of container services to shipping lines and leasing companies.
Spacewise provides containers for sale and rent of all sizes and types that will fit most customers' needs and wants when it comes to shipping container buildings.
Shipping container buildings useful to New Plymouth
Using shipping container buildings can be useful to New Plymouth in many ways. First, they can be a new business startup for recycle and alterations. They can also be used for;
Accommodations for homes or motel/hotels especially for additions
Shelters during times of natural disasters
Shops and store fronts
Medical clinics for both humans and animals
Storage for business and personal storage
Swimming pools for both public and personal use
Bars or cafes
Onsite offices
Offshore storage in the oil and gas productions for tools and safety equipment
Those are just some of the benefits that shipping container buildings can bring to New Plymouth and its residents. More and more uses for recycled shipping containers are popping up all the time.
Do the containers need to be altered?
The shipping containers that are at the end of their shipping careers must be recycled before they can be used again for other things. That starts with sandblasting and special painting the inside and outside. After that then the container may need modifications that will be chosen for the way that the container will be used for.
Homes, hotel/motels, cafes, storefronts, will need different modifications beyond the standard ones. The standard modifications are; floor, ceiling, insulation, walls, doors, and windows.
Other types of modifications include; electrical, plumbing, kitchen, bathroom, drinking bar, and other modifications. These are alterations you will need to ask for specifically when you hire the modifications done.
As to what type of doors, windows, floors, you will need depends on if it is personal home or commercial property. The possibilities are endless when it comes to alterations.
New Plymouth has much to offer to residents and visitors as well as a rich source of oil, natural gas, and petrochemical exploration and production in which shipping containers can be useful.