Shipping container homes or houses have so many options – and they are sometimes hard to categorise because of this. It can depend on the location, the amount of containers used, the way they are put together, the facilities included and even just the square livable footage. Shipping Containers New Zealand have put together the ultimate guide to shipping container homes, their types, sizes, costs and how to plan, design and build them so you don't have to search any more – just click through the pages for all you need to know about container homes!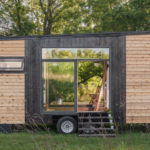 Growing in popularity, tiny houses are now popping up all over the planet as people decided to downsize their lives. While the structures often measure less than 300 square feet, the tiny house movement isn't necessarily about sacrifice. Through innovative design, some people have discovered the benefits to living in a smaller house: a simple yet fuller life, connecting with friends, family and nature while keeping the major stresses like mortgages and wastefulness at bay.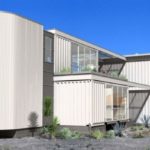 Modified homes, or the homes where you add in a shipping container as an extension or garage etc, are a quicker and cheaper option to creating a bigger home. Also creating a shipping container home by using a combination of materials, such as containers, shelters, and regular materials such as timber and steel to change the shape and structure of the containers classifies it as a modified container home.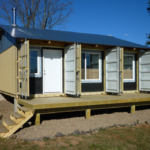 How much do shipping container homes actually cost? It is a common question – although many people do not know the answer to it. Shipping Containers New Zealand have the answer – we will go through the cheapest homes, and how to make your home cheaper to build than any other.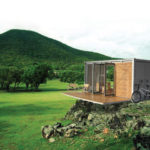 Need an affordable and practical solution to the real world problems? Live Off Grid! Now coming up as an alternative way to live but not unrealistic, by producing 90% of your own food & water, and generating free electricity, you could live happy, carefree and debt free. Without the mortgage and constant bills, getting your food directly from where you grow it in the ground, your water falling from the sky, you can live Off Grid too – in your very own Shipping Container Home!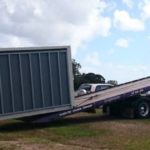 Relocation is a major advantage to having a shipping container as your granny flat or office – the ability to quickly put your house on the back of a truck and move it to anywhere you please means that this is the perfect option for granny flats, offices, studios, or off grid living.