Invercargill is a strategic city in the southern part of New Zealand. Considered as a gateway to various destinations and the agricultural boom, the city also came to be known as a good shipping containers depot. With a selection of shipping container products that are designed to satisfy your storage and temporary or portable building needs among other requirements, you can now access any type of container you want. No matter the size or specific modifications that you want, Invercargill offers you a wide range of shipping container options that will satisfy your every need.
There is a number of shipping container companies that you can reach out to for services, but you need to find the very best service and containers that you can use in a number of different ways for instance;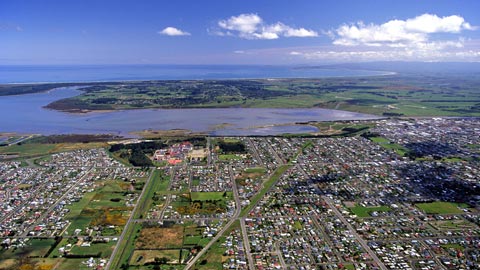 Building and construction
If you need to use shipping containers as the main building material, then Invercargill offers the best option. The City itself has quite a number of structured that are decently designed and polished with amazing colors for finishes that make the restaurants and boutiques look amazing. You may as well need to do the same if you want to have some tough and long lasting material for your construction.
Accommodation units
Many people today use shipping containers and design them in a way that you will lover staying in it. This is awesome especially for camping areas. The containers however have to undergo some modifications to get the best designs.
Storage and transportation of hazardous goods
If you are intending to store or transport some dangerous products such as flammables, you need to get the specific containers designed for that function. At Invercargill, you will never fall short of the right container for absolutely any purpose or functionality.
Refrigeration of products
Some perishable products need special shipping containers for storage and transportation. For this reason, it is crucial that you find the right container by talking to the dealers to guide you on the best options available. Do not let your valuable goods perish simply because you could not find the right shipping container for storage; get in touch with Invercargill based shipping container company that will sort you out.
Despite the various uses of these shipping containers, many people today prefer to undertake some few modifications to the containers to make them perfect for use in whatever they want.  If you have an idea of what you want, the idea will be transformed into reality if you contacted the right professional in-house engineers and draftsmen who will design and help in ensuring the final product comes out with the highest quality expected.
With shipping containers, you can do absolutely anything. You want to take a break from the expensive permanent structures and come up with something unique in your neighborhood, and then the shipping containers would be the best option for you in the market. Contacting the right professionals will go a long way in ensuring you get the best design that will serve the purpose the container is meant for and help satisfy your needs.