Everyone wants to know the easiest way to build a shipping container home – so here is a list compiled of 'what we wish we had known' from people who have already built a container home, to make it easier for you! Take all these into consideration for when you build your shipping container home!
Matt Mooney, from Texas USA, built his home from more than 14 containers to create a 3,700 square foot home, with three bedrooms, 3.5 bathrooms and an outdoor swimming pool!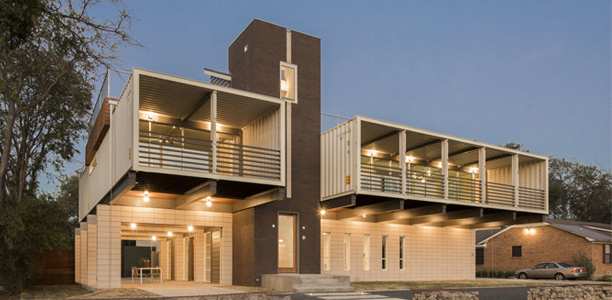 Matt says:
"As far as what I wish I would have known…it is very hard to say since I have wanted to build one for almost 25 years…I have been thinking about and studying it for a long time.  We (thankfully) had very few surprises.  If I had to pick something, I would say that the actual process of buying & shipping One-Trip containers from Dolphin Containers in Shanghai was an interesting experience…and navigating the used container market here in the region before we decided to go with One-Trips. Other than that, I enjoyed every minute of the experience of building this thing."
Arnold Aarssen from Studio ArTe designed and built The Nomad Living Guesthouse in 2013. Based in Portugal, it is only one 40 foot shipping container which provides over 300 square foot of living space.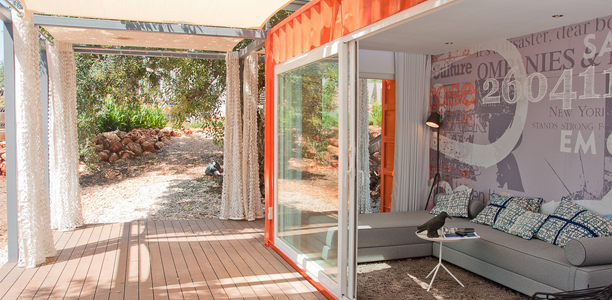 Arnold says:
"I wish I knew how to insulate the shipping container, we ended up soldering elements on the walls and then sprayed them with a foam anti-fire insulation. Also I wanted to know how to keep the sun off the roof; in the end we did this by double ventilating the roof. Finally how could we utilise passive solar energy for the container. We did this by placing large windows in the container facing south west."
Andrew Anderson built 'The beach box' in the Hamptons, New York. The containers on the ground level are used to create four bedrooms. The second floor contains the kitchen, dining room and living room. The home features a 1300 square foot exterior decking and a pool.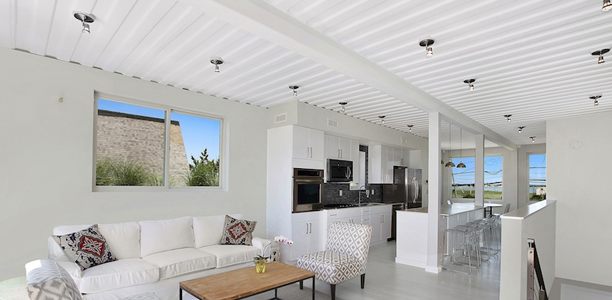 Andrew says:
"Don't unnecessarily cut the boxes. Also make sure your contractor understands modular or container finishing. This will impact on the price and quality of your shipping container home."