Are you a resident of Dunedin city? This being one of the largest cities in New Zealand and the expansive economic activities taking place make the demand for shipping containers go high every single day. University life is shaping almost everything around the city together with the high fan base for their local teams participating in various sports. With the vast advancement of technology, the locals are more aggressive in everything they do thus finding themselves in much need for shipping containers for a number of reasons including: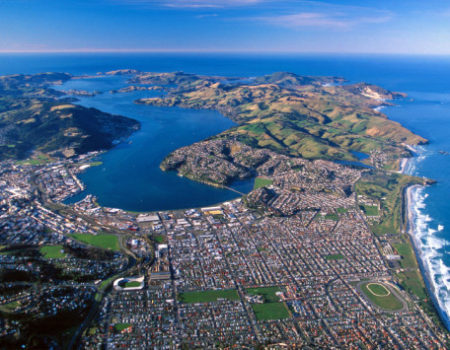 Storage of dangerous goods
There is quite a number of shipping container companies in Dunedin that can provide you with these essential structures to offer solutions to your hazardous goods. Giving the professional experts in the area is therefore necessary so that you can work together to ensure they build for you a storage container that will meet your every need
There are several types of dangerous goods containers based on their size. For instance there are the most common 10'' and 20'' sizes. However in case you need a larger or a smaller container, then the experts will have to make various modifications so as to fit to your needs.
The dangerous shipping containers usually come with specific features that make them suitable in transporting the dangerous goods such as paint and thinners, oils and diesel, liquids and flammables.
Storage and transportation of perishables using reefers
This is another range of shipping containers available in Dunedin specifically meant in storage of highly perishable products. The option for refrigerated container is a great invention that helps get your perishable products safe as they await getting to their destinations. Depending with the type of products that you want to store or transport in the containers, you can request for customized containers that operate within specific temperature ranges. Before you get one, it needs to be tested and guaranteed so as to ascertain you will get the right container for your needs.
Container modifications
According to individual modifications, containers can be modified to fit the specific needs of customers. Custom containers are meant to fit the exact place where they are intended for and specific features installed to ensure they perform the purpose they are meant for. There is actually an endless range of shipping container solutions based on the modifications available. The customized shipping containers usually come with such features and modifications such as;
Personal access doors
Roller doors- these enhance access into and out of the container.
Windows and shutters- these are meant to increase lighting and air circulation in case the container will be used for such purposes as opening a café or such purposes.
Ventilation systems for transportation of live creatures like birds and animals
Power systems such as cabling and lighting systems
Additional lock boxes on the container doors to reinforce on the security of the stored products
Besides these, you may request for length and height modifications
Branding is also a modification which you may decide to adopt in case you want to promote your brand.
Whether you want the shipping containers to be used in transporting perishable goods, hazardous products, or used as site offices, accommodation units or mobile/static workshops, talking to the right company will help you by incorporating every single detail that you want so that you can have the best satisfaction to your needs.