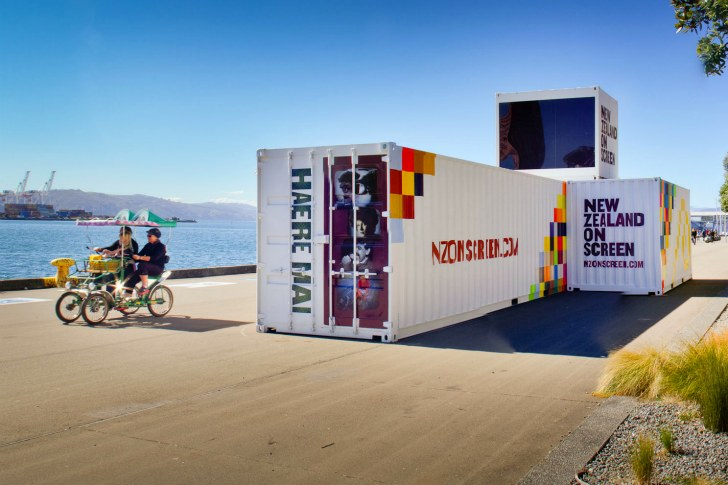 One of the greatest examples of unusual shipping container uses in New Zealand definitely brings to mind the 'New Zealand on Screen' exhibition. Did you see it? Back in 2011, this was an excellent collaboration between nzonscreen.com, Wellington design, the web agency Chrometoaster and the production design company Storybox, in order to engage visitors using dynamic facilities to showcase Kiwi film, TV and music videos.

They fitted out shipping containers and a caravan with the technology to turn them into interactive media rooms, featuring classic films and TV, or the ability to play with a state-of the-art interactive video wall. Or even, a fantastic iPad app called the 'Scene Stealer', where you can take a video of yourself and be inserted into a New Zealand film or TV Show – then share the images with your friends on email, Facebook, and Twitter.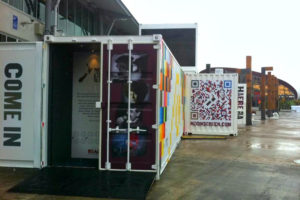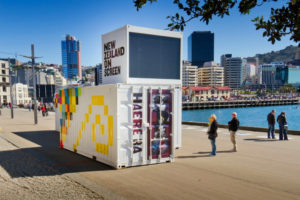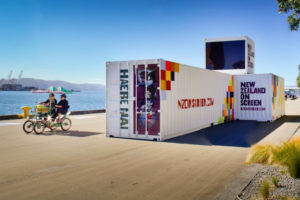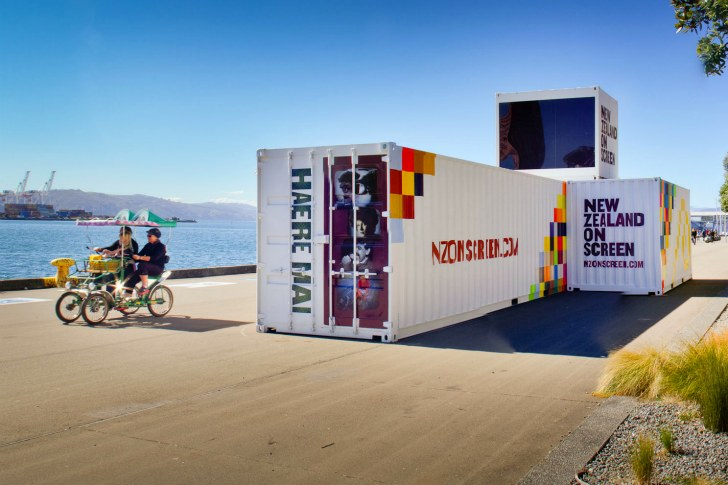 The caravan at the time was making its way around the South – going to 18 different towns to try and get more people involved in the nations TV and film culture through the pop-up cinema option – and by using classic film memorabilia which was on loan by the New Zealand Film Commission. This wonderful celebration of New Zealand was sponsored by Wellington City Council, Powershop, KIA, Henshaw Signs, Resene and the Interislander.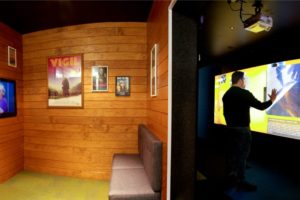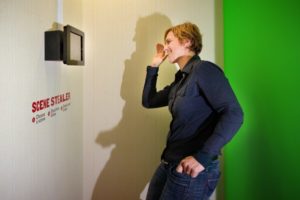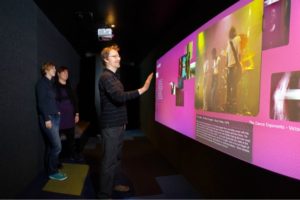 The shipping containers provided a great base for this exhibition, fundamentally because they're weather and vermin proof, sturdy enough to stay outdoors in the one location yet simple enough to take away when necessary, and lockable when it was time to lockup at night. The interior of the shipping containers were perfect for viewing screens and the electrical side was easily installed to supply lighting and power to all the different screens.
What a way to commemorate this great countries achievements in TV & Film!