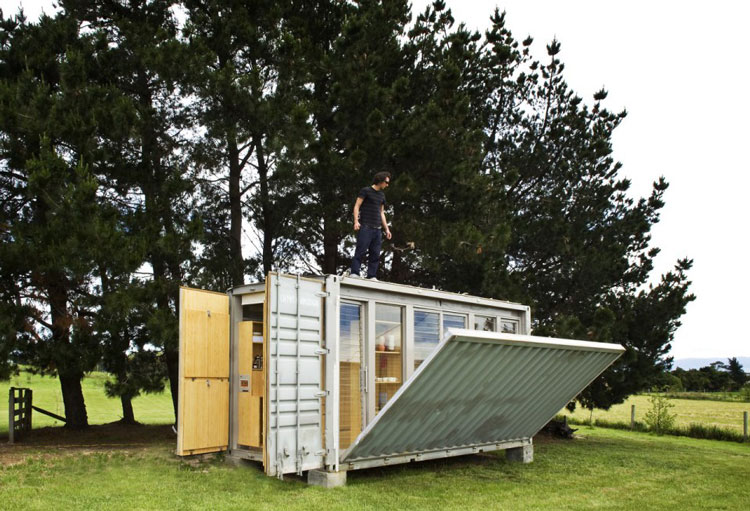 Home grown architects Cecile Bonnifait and William Giesen founded Atelierworkshop in 2001 here in our very own New Zealand, based on a combination of thought and language as a working process. One of their primary projects is a tiny home – a portable getaway made from a 20ft shipping container, perfect to sweep away a family of four. Fitted out in China and shipped across to New Zealand, it was dubbed the Port-a-Bach – because being a shipping container means its inherently portable! As we've mentioned before, a 'Bach' is a term we often use in New Zealand, to describe a small holiday shack.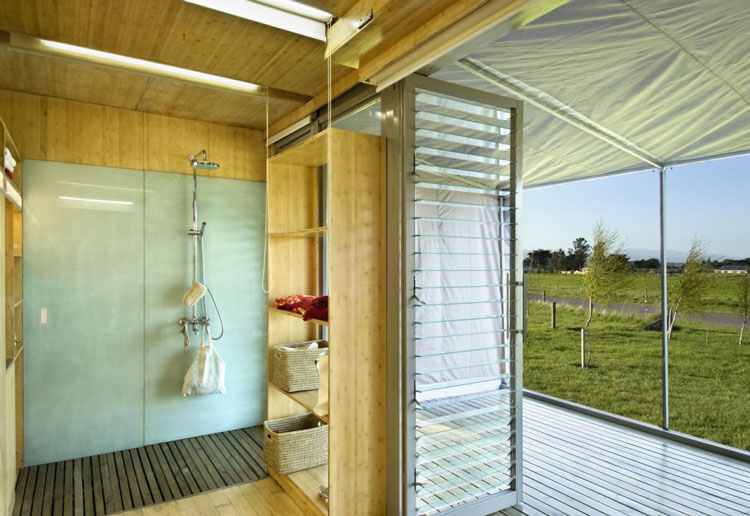 While the space inside is technically small, Bonnifait and Giesen created a space where the walls fold down to become a deck, to make the shack the perfect indoor/outdoor living situation. Beds also fold down, either bunk beds or a double bed for sleeping, and it also includes: 
– Internal storage cupboards, shelving, a stainless steel kitchen and fittings;
– A bathroom with an open shower, sink and composting toilet;
– An interior fabric screen system designed to create rooms when needed, bed rooms, drying rooms, and for the kitchen and toilet;
– Six concrete footings to create a stable yet non invasive foundation;
– And an impenetrable steel shell when it all folded up!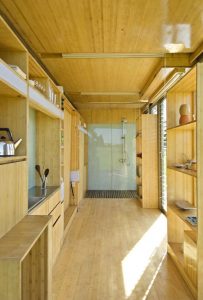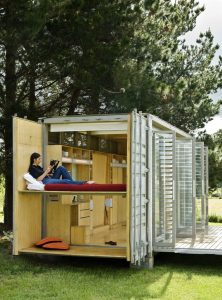 Suited to either a family looking for a relocatable holiday home, or a travelling nomad who is always looking to explore the next adventure in New Zealand, the Port-a-Bach can be easily delivered anywhere, by truck, train, sea or even helicopter. It's sturdy shipping container roots means it can be fully locked up when its not in use, so you don't have to worry about thieves or break-ins. Even the elements are no stop for this shack – the external steel shell combined with the ability to fully enclose everything means there is no chance of any fire, or extreme weather getting in. The high quality Bonnifait and Giesen are known for is immediately evident in this structure, with the hard wearing materials and finishes used ensuring you'll have the home for the rest of your life – and then some!